The Grand Tour™ is a collection of priceless paintings set free around the streets of York by The National Gallery, York Art Gallery and Hewlett Packard.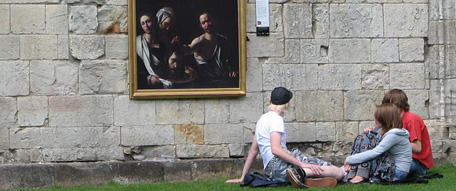 The Grand Tour in York is a celebration of great art and beautiful buildings brought together in the historic capital of the north.
Want to see the real thing?
Almost all of the original paintings are on permanent display in the National Gallery, Trafalgar Square, London.
The four York Art Gallery paintings are on display in the gallery in Exhibition Square, York.
And until the 31st of August 2008, the original painting of Whistlejacket by George Stubbs is also on display inside York Art Gallery.